Recent News Featuring Genie Harrison
Recent Podcasts Featuring Genie Harrison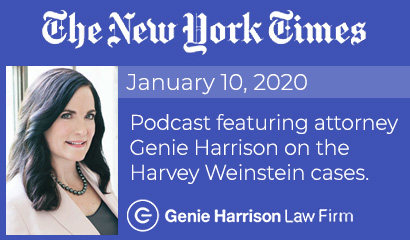 Genie was a guest on "The Daily." In this (audio only) podcast with New York Times journalist Jodi Kantor titled: The Harvey Weinstein Case, Part 2. Genie discusses our client, Jane Doe, and the difficult decisions victims have to make when deciding what action to take against their perpetrators.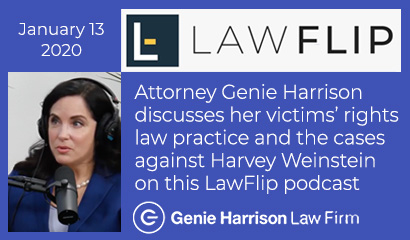 Genie is a guest on this podcast with Benjy Smith and Louis Benowitz at Law Flip. In this podcast, Genie discusses the Me Too Movement, her own survivor story, how she grew her law practice and her involvement in the Harvey Weinstein legal battle.
Magazine & Newspaper Articles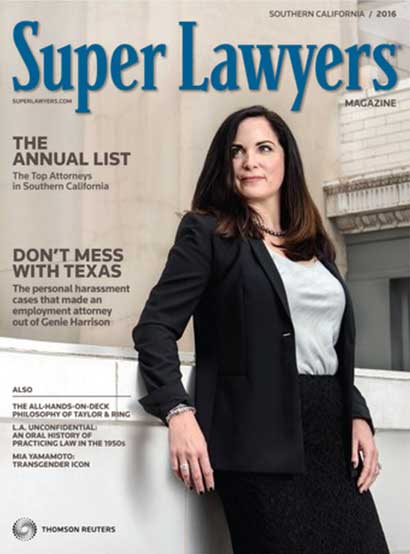 Super Lawyers Magazine featured a moving and inspiring story on Genie Harrison titled The Dignity Deposit: The Personal harassment cases that made an employment attorney our of Genie Harrison.
Ms. Harrison frequently offers her expertise to other attorneys and the media. Here is a partial list of articles by and about Genie Harrison.