Discrimination
The employment attorneys at the Genie Harrison Law Firm are committed to protecting victims of discrimination of all types.
Take back your power.
Contact us today.
(213) 805-5301
We are workplace discrimination attorneys that fight for employee rights.
Although discrimination in the workplace has been addressed in many federal laws, including the Civil Rights Act of 1964, the Age Discrimination in Employment Act (ADEA), the Americans with Disabilities Act (ADA), and the Equal Pay Act (EPA), it continues to be a very real problem even today.
Our legal team has decades of experience in the investigation, negotiation and litigation of discrimination claims, including:
Age discrimination
Sex/gender discrimination
Disability discrimination
"Reverse" discrimination
Race/religious/national origin discrimination
Pregnancy discrimination
Governmental Interference
Refused access to services
Violations of the right to work
We have a thorough understanding of the laws that govern these civil rights violations. Our attorneys have successfully recovered over $85 million in settlements and awards.
Employees who are targeted by discriminatory practices suffer both tangible and intangible injuries. However, many employers may prefer to look the other way when complaints of discrimination are brought up. In such cases, legal action may be the only real recourse for the victim.
Don't wait to consult an experienced employment lawyer. There is usually a one year time limit for filing.
The Genie Harrison Law Firm is a nationally recognized employment and civil rights law firm. If you believe you are a victim of discrimination either on the job or elsewhere, put the legal experience of the Los Angeles employment and civil rights attorneys at the Genie Harrison Law Firm to work for you.
Call our staff at (213) 805-5301 to screen your case and make an appointment with the appropriate attorney, or fill out the form below so we may pre-screen your case.
CLICK HERE for more information on Disability Discrimination.
---
Call us to schedule an appointment.
Our multilingual staff speaks, Spanish, Armenian, Arabic, Farsi and French.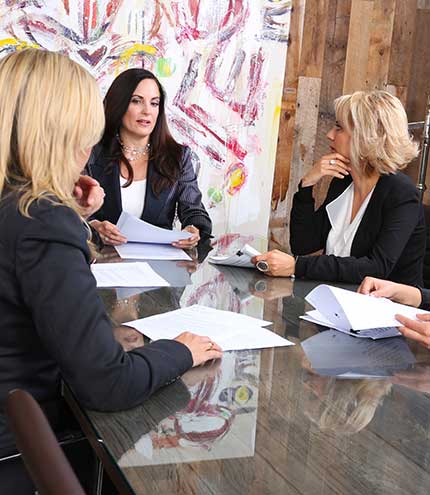 You are not powerless. You just need someone to help you. Start justice. Contact us now. 
For a completely confidential consultation with an experienced labor and employment attorney, please contact us at (213) 805-5301 or use the email form below to provide us with a brief description of your case:
Tell us about your case: