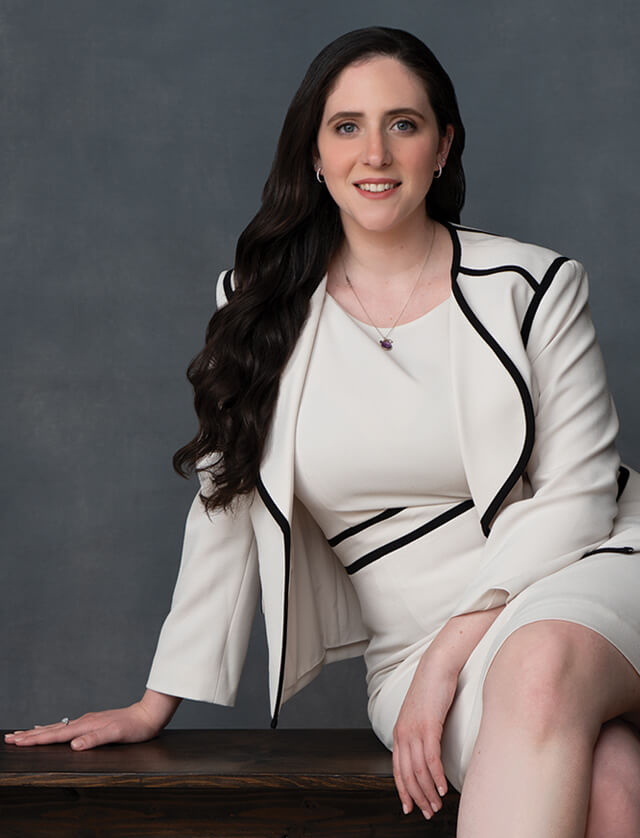 Elizabeth Silverman
PARALEGAL
Elizabeth is a paralegal at the Genie Harrison Law Firm.
Elizabeth has represented clients in cases involving employment discrimination, wrongful termination, whistleblower retaliation, sexual harassment, and personal injury.
Elizabeth is a paralegal with the Genie Harrison Law Firm. Born and raised in Southern California, Elizabeth earned her Bachelor's of Arts degree in Sociology from the University of California, San Diego. She has experience in personal injury and employment law.
Elizabeth is fluent in Russian.